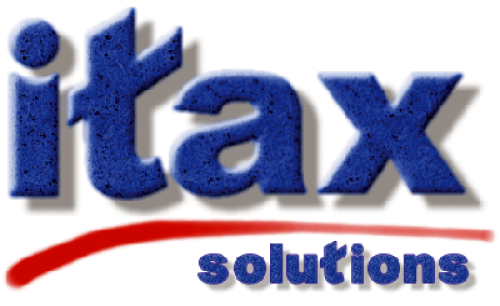 Welcome to iTax.com.au
We are a firm of Chartered Accountants in Surry Hills near Sydney's Central Railway. The City is conveniently located at our doorstep.
Services offered include Accounting Systems and Taxation Advisory, Income Tax Return and Financial Report Compilation for the full spectrum of entities.
PRESCRIBED FOR THE VIRUS ! - INTERVENTION BY GOVERNMENT and HOPEFULLY DIVINE MEDICAL SCIENCE
Over the past few weeks in March 2020 the Federal Government has announced three major support packages to counter the economic destruction caused by the pandemic.
This is an overview page. For more details please refer to latest news below and links to Fact Sheets and the Australian Taxation Office. Clients may call for clarification.
Call to Action - Contact us to discuss your position
Business decisionmakers need to prepare and securely make available an inventory of important documents and online access details in case they are disabled. Are the files and documents accessible to a trusted person who can assume that role ?
Small business owners need to therefore consider whether they have requisit powers of attorney in place and the right people know where and how to access these documents.
Businesses need to revisit their tax and cash flow plans for 2020 financial and calendar years. Working capital ratios that were safe 6 months ago may not be today. Cash flow is critical to business survival over the next year. We need to review fixed and variable costs, factoring in Government assistance. Will the business continue to be viable ? Can some non essential costs be cut ? Are there any customer contracts susceptible to "force majeur clauses ?" If so impose collection procedures now for those. Will employees need to work remotely or take leave ? Consider annual and long service leave scenarios for employees.
Once we have our realistic achievable plans in place we need to communicate with all internal stakeholders, both employees and Directors and then with Debtors, Creditors, our Bank and the Australian Taxation Office where appropriate. Does the business require assistance from the Bank or a concessional payment arrangement with the ATO, or is action required to ensure the business benefits from the recently legislated Government assistance packages. (see some key matters below)
Communication is crucial now. The way we work fairly with Debtors, Creditors, ATO and employees obviously will define our economy moving forward.
Working from Home ? - Potential Deduction entitlement
You may be entitled to claim home office expenses based on hours spent per week and specific work related expenses such as computer costs. The ATO have a set rate per hour to cover energy costs.
Caution needs to be exercised in claiming occupancy expenses such has mortgage interest; rates and taxes as this presupposes part or all of your home is a place of business which will lead to denial of the capital gains tax principal residence exemption when you ultimately sell the property. Call for Advice
Taxation and the Economy Key March 2020 Announcements
Jobkeeper Payment -announced 30 March 2020 -Note- It appears employers may need to link employees as part registration process. STP Payroll will work in with this.
Employers with turnover less than $ 1bn who are able to demonstrate a 30 % + drop in turnover against a comparable period (of at least one month) may be eligible for a wage subsidy of $ 1,500 per fortnight per eligible employee for 6 months. As a starting point clients should now compare turnover for the March quarter 2020 or the month of March if they are registered for monthly GST reporting; with the turnover reported in the BAS a year ago. The Commissioner is being provided with some discretion on eligiblity and some tolerances may be allowed.
Note that if an employee normally earns less than $ 1,500 the employer will pay them $ 1,500 before withholding tax; if they normally earn more they will continue to be paid their normal wages and the $ 1,500 is retained by the employer.
Self employed persons may also be eligible to claim this assistance but not in addition to Jobseeker payments. The advice is register for both if you are eligible and the Government will determine your entitlement.
Employers will subsequently register with details of linked employees.
Employer Businesses Employing less than 20 Full time Apprentices at 1 March 2020
As from early April 2020 : Eligible businesses should register for a subsidy of up to $ 7,000 per quarter for each apprentice capped at $ 21,000. www.australianapprentices.gov.au
Cash Flow Boost for Business :
Businesses having a turnover of less than $ 50 m as of last financial year, may be eligible for a non taxable credit in their activity statements equal to 100 % (up from 50 %) of W2 witholldings as from the March Activity Statement to 30 June 2020 plus bonus cash assistance for the September 2020 BAS.
The tax free cashflow bonus will be a minimum of $ 10,000 (up from prev. announced $ 2,000) and a maximum of $ 100,000 (up from $ 25,000) covering the March to June and July to October 2020 Activity Statements.
BAS liabilities may be deferred on application. Payg instalments may be reduced, eliminated and refunds for clawed back instalments since September 2019 but Public Officers should ensure that this does not adversely impact proposed fully franked distributions, where the Company expects to be taxable in 2020.
Payroll Tax
State Governments are providing concessional relief for payroll tax. NSW Payroll tax will be reduced by 25 % (being waiver for 3 months to 30 June 2020) where payroll is less than $ 10 million.
ATO - Payment Arrangements for SMEs
Small Busineses may be able to defer payment of Activity Statements, income tax and fringe benefits tax and excise for up to 6 months.
Businesses registered for GST on a quarferly basis may change to monthly to possibly speed up refunds.- Call for advice first.
Businesses may vary their payg instalment for March 2020 to nil and claw back prior quarters but please seek advice before doing this as this may cause corporate distributons to be partially unfranked having a detrimental impact on taxation in the hands of shareholders or trust beneficiaries.
SME Finance Easing - SME Guarantee Scheme
The Government is providing a 50 % guarantee for lenders to provide short term unsecured loans to SME s.
Businesses having aggregated turnover less than $ 500 million (up from $ 50 m)
The $ 30,000 immediate write off for depreciable equipment has been increased from $ 30,000 to $ 150,000 until 30 June 2020 .
Depreciation of other assets will attract a loading of 50 % until 30 June 2021.
Early Access to Superannuation -Relaxation of Hardship provisions
Taxpayers experiencing hardship may withdraw up to $ 10,000 from their Super Fund before 30 June 2020 and another $ 10,000 in the following year, which will be taxation free. Before proceeding clients should consult a licensed financial planner if they are unsure of resorting to this as it iis mathematically likely to have a compound negative impact on their retirement savings, quantum dependant on the number of years they have to retirement age.
Social Security
As from 31 March 2020, one off payments of $ 750 will be provided to many social security recipients.
Superannuation
The minum draw down for pensioners has been halved. For example a 70 year old previously required to draw down 5 % now only needs to draw down 2.5 % reducing ant pressure to cash in SMSF assets like shares at possibly the worst time.
Financial Support for Affected Regions
Assistance will be provided to regions mostly impact by the Covid 19.
Please see more details on the announced measures in our News Bulletin on Small Business and Covid 19
For many years we have assisted our clients plan in a normal business environment. This is now critical in a world only viewed in science fiction movies apart from warnings by Mr Gates (and others before him) who predicted a coronavirus pandemic in 2015 !
For More Detailed Coverage of the above measures Please see Latest Accounting News in the links below.
Please contact iTax Solutions for advice. Note : For security reasons we may only respond to email queries from existing clients.
Any other enquiries must initially be by telephone : 02 9319 2504
Good Health to All !
Note and Disclaimer : This Firm provides financial counselling; but not investment (as defined by ASIC); advice. References or links on this site to investment products, superannuation or investment advisors are not to be construed as endorsements, advice or referrals; by our Firm.