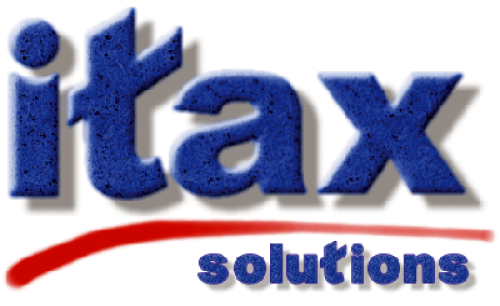 Welcome to iTax.com.au
We are a firm of Chartered Accountants in Surry Hills near Sydney's Central Railway. The City is conveniently located at our doorstep.
Services offered include Accounting Systems and Taxation Advisory, Income Tax Return and Financial Report Compilation for the full spectrum of entities.
Federal Election 18 May 2019
The following comments are made from a perspective as a Fellow of the Taxation Institute of Australia, a Chartered Accountant who has studied economics and a Self Managed Superannuation Fund Auditor.
Labor's Income Tax Polcies
Proposed Denial of Franking Credits
Self- funded retirees who have gone to the expense of engaging a financial planner ( as demanded by legislation introduced by the former Labor Government –treating superannuation as financial product –see below) and taken risk in building a share portfolio may face a significant if not substantial loss of cash flow if their SMSF is denied a refund of franking credits.
Similarly individuals have taken the same risk, incurred costs , face a loss of cash flow. They may not necessarily be high income earners as they may incur tax on the grossed up value of the franked distributions at a rate of 37 % or 45 % compared to a franking credit of 27.5 % or 30 %. Individuals with a high taxable income are presently out of pocket on receipt of franked dividends due to this gap.
If these taxpayers suffer a cash flow crisis they will reduce their spending budget and this may easily have a downward multiplier impact on the economy.
Negative Gearing and Capital Gains Tax
Denial of negative gearing was introduced in July 1985 but reversed in 1987. The impact on the economy was not a positive one then and the co-incidence of a proposed increase in capital gains tax by halving the discount for holdings more than 12 months will have a negative impact on investments; not just in real estate.
Superannuation -Concessional Contributions - Removal of Flexibility
The Labor proposal will deny deductions for personal contributions for many taxpayers who are freelancers that derive some income from employment ; basicaly reinstating something like the % 10 test that the Liberals abolished. In this econcomy where it is commonplace for young taxpaters to derive hybrid income streams this is a retrograde step that would be discriminatory against fledgling smalll businesses. Many SME s start by leveraging off part time employment and their modest mandated 9.5 % contributions may deny them a deduction for optional personal contributions to reduce exposure against tax on business income.
Taxation Advisory
The Taxation Profession includes Chartered Accountants, Lawyers, Barristers, Judges, Lecturers and Professors who interpret, report and administer the law. Within the course of their work they are required to study legislation, case law and Taxation Office administrative practice as well as Rulings and Determinations.
The proposal to restrict the allowance of deductions from assessable income by an arbitrary cap shows an absence of understanding of the complexity of taxation law but regrettably a total lack of respect for our Profession.
Fear for our Economy under Labor
Workers should be protected where Government intervention is merited, multinationals should fairly contribute to our economy based on an "arms length" determination of profits they derive here. There is already GST and Income Tax legislation that caters for this.
As a Taxation Professional I believe the thrust of Labor's proposed changes to taxation legislation is negative; totally devisive and oblivious to likely macroeconomic impacts.
If an Australian Government imposes barriers and creates a hostile environment for international businesses they have a choice to stay or leave. If business capital is not rewarded it closes down or moves to friendlier shores, leaving many unemployed Australian workers !
Note and Disclaimer : This Firm provides financial counselling; but not investment (as defined by ASIC); advice. References or links on this site to investment products, superannuation or investment advisors are not to be construed as endorsements, advice or referrals; by our Firm.