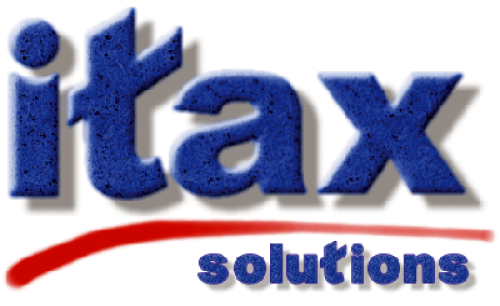 Welcome to iTax.com.au
We are a firm of Chartered Accountants in Surry Hills near Sydney's Central Railway. The City is conveniently located at our doorstep.
Services offered include Accounting Systems and Taxation Advisory, Income Tax Return and Financial Report Compilation for the full spectrum of entities.
Taxation and the Economy 21 May 2019
The following comments are made from a perspective as a Fellow of the Taxation Institute of Australia, a Chartered Accountant who has studied economics and a Self Managed Superannuation Fund Auditor.
A Double Negative = "+" !
The recent Electoral Win by the Coalition should signal that positive policies on Health, the Environment and Education need to be supported by fair and non divisive policies designed to raise taxation. Fair Taxation Policy is not a panacea for good governance but is an integral facet of planning, marketing and implementation of plans for a better Australia.
The following negative proposals are off the short term agenda :
Denial of Franking Credits
Self- funded retirees who have gone to the expense of engaging a financial planner ( as demanded by legislation introduced by the former Labor Government –treating superannuation as financial product –see below) and taken risk in building a share portfolio do not face a significant if not substantial loss of cash flow if their SMSF were denied a refund of franking credits.
Similarly individuals who have taken the same risk, incurred costs, no longer face a loss of cash flow from this proposal.
Negative Gearing and Capital Gains Tax - Status quo prevails
Denial of negative gearing was introduced in July 1985 but reversed in 1987. The impact on the economy was not a positive one then and the co-incidence of a proposed increase in capital gains tax by halving the discount for holdings more than 12 months would have had a negative impact on investments; not just in real estate.
Superannuation -Concessional Contributions - Flexibility for micro businesses and freelancers prevail
Deductions for personal contributions for many taxpayers who are freelancers that derive some income from employment ; may continue as the Coalition do not propose to reintroduce the "10 % test ."
Taxation Advisory
The Taxation Profession includes Chartered Accountants, Lawyers, Barristers, Judges, Lecturers and Professors who interpret, report and administer the law. Within the course of their work they are required to study legislation, case law and Taxation Office administrative practice as well as Rulings and Determinations.
Deductions from assessable income by individuals for taxation advisory and administration (ATO general interest charge) will continue without arbritary cap. Our profession perceived that we were under attack by the proposal to impose an arbritary cap on these claims, without any respect for complexity of the law or training and integrity of practitioners.
Multinationals Taxation in Australia
Legislation was already in place to trap and tax fair taxation in Australia. The hostile proposals are off the table but we need to ensure that the revenue base continues to be protected; this is the difficult part dealing with profit shifting to foreign parent corporations.
Conclusion
Hopefully the Coalition will continue to nurture rather than inhibit, business activity but at the same time meet community expectations on health, education and the environment.
Federal Coalition Budget now More Relevant for Tax Planning
Clients should now revisit the recent Federal Budget before embarking on short term tax planning or making decisions prior to 1 July 2019.
Please call for advice on taxation as it affects your position or plans.
Note and Disclaimer : This Firm provides financial counselling; but not investment (as defined by ASIC); advice. References or links on this site to investment products, superannuation or investment advisors are not to be construed as endorsements, advice or referrals; by our Firm.